TeethToday®


Dental Implants Aventura
Welcome to TeethToday®
Dental Implants Aventura
TeethToday® is an advanced dental implant technique offered by TeethToday® Dental Implant Centers where highly qualified doctors immediately and predictably replace missing teeth with new teeth in one day.

Please call (855) 78-IMPLANT today to set up your FREE CONSULTATION.
Your Aventura Dental Implant DOCTORS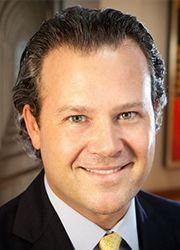 Meet The Doctor
Dr. Zfaz is originally from Mexico City, where he earned his DDS degree in 1998 from Universidad Tecnológica de Mexico graduating first in his class. In 2000 he completed a residency program in Advanced General Dentistry at Boston University.

Dr. Zfaz went on to receive his Certificate in Periodontology from Nova Southeastern University, where he met the current members of the TeethToday Center. Thereafter Dr. Zfaz completed a one-year Fellowship in Prosthodontics with a focus on the interactions of complex periodontal-restorative implant cases and has since limited his practice to Periodontics and Implant Dentistry. He is a former associate professor in the Department of Periodontics at Nova Southeastern, and has been a team member of The TeethToday Center and The Florida Institute for Periodontics and Dental Implants since October 2004. He is a Diplomate of the American Board of Periodontology.

Dr. Zfaz's active participation in professional dental societies includes the American Academy of Periodontology, the Academy of Osseointegration and is a member of the International Team for Implantology (ITI). Dr. Zfaz's areas of interest and treatment include dental implants, periodontal esthetics, and periodontal support for complex periodontal-restorative cases.

Dr. Zfaz is married to Susy, lives in Miami and is fluent in English, Spanish and Hebrew.
X
TeethToday® Dental Implants
Aventura
19495 Biscayne Blvd., Suite 402
Aventura,FL 33180