Schedule a Free Consultation
BLOG

TeethToday® Dental Implant Centers are independently owned and operated by licensed local dentists, and are part of a professional affiliation of dental specialty practices.

TeethToday® National Site
3020 North Military Trail, Suite 200
Boca Raton
,
FL
33431
Phone:
(561) 912-9993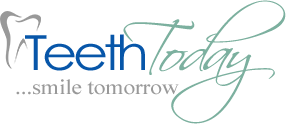 X
REQUEST A FREE CONSULTATION/X-RAY
Call now (561) 912-9993. If you prefer to contact us via e-mail, please complete the following to request an appointment with a TeethToday® office.

Your free consultation appointment will take 45 minutes to one hour. The appointment includes a free x-ray. A treatment coordinator will assist you and you will have the opportunity to meet the doctor. We will answer your questions and provide you with a range of fees for your particular case.